Charlie Musselwhite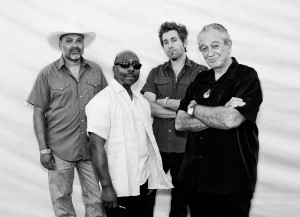 Charlie Musselwhite is the headliner of VIII GBF
"Superb, original and compelling….harmonica master Musselwhite sets the standard for blues." –ROLLING STONE
Harmonica master Charlie Musselwhite's life reads like a classic blues song: born in Mississippi, raised in Memphis and schooled on the South Side of Chicago. A groundbreaking recording artist since the 1960s, Musselwhite continues to create trailblazing music while remaining firmly rooted in the blues. His worldly-wise vocals, rich, melodic harmonica playing and deep country blues guitar work flawlessly accompany his often autobiographical and always memorable original songs. Living Blues says, "Musselwhite's rock-solid vocals creep up and overwhelm you before you know it. He plays magnificent harp with superb dexterity and phrasing. The results are amazing."
Over the last 43 years Musselwhite has released over 30 albums. Three of those — 1990s Ace Of Harps, 1991's Signature and 1993's In My Time — were recorded for Alligator Records and remain among his best-selling titles. Now, Charlie Musselwhite returns to Alligator with The Well. With musical flavors from Mississippi to Memphis to Chicago, The Well is steeped in the music of Charlie's youth — country and city blues as well as rockabilly and gospel — the music that inspired his signature sound. The fresh, new songs speak from his decades of experience, hard living, and his triumph over adversity.
The Well is the first full-band recording in Musselwhite's long career for which he wrote or co-wrote every track on the album, and it is the most personal and the emotionally deepest cycle of songs he has ever created. The Well was recorded at Los Angeles' legendary Sunset Sound with guitarist Dave Gonzales (Paladins, Hacienda Brothers), bassist John Bazz (The Blasters) and drummer Stephen Hodges (Tom Waits, Mavis Staples), and was produced by Chris Goldsmith (Ruthie Foster, Grammy-winning Blind Boys of Alabama). The revealing, autobiographical songs recall specific events and places in Musselwhite's amazingly colorful life. His conversational vocals and masterful harmonica work are perfectly matched with the stories he tells and the near-telepathic musicianship behind him. Simply put, The Well is Charlie Musselwhite at his very best.
Musselwhite has guested on numerous recordings, as a featured player with Tom Waits, Eddie Vedder, Ben Harper, John Lee Hooker, Bonnie Raitt, The Blind Boys of Alabama, INXS and most recently Cyndi Lauper. He has shared stages with countless blues and rock musicians. He was inducted into the Blues Foundation's Blues Hall Of Fame in 2010, has been nominated for six Grammy Awards and has won 24 Blues Music Awards. The San Francisco Chronicle says, "Charlie Musselwhite's harmonica playing shows taste, bite, restraint and power. He's one of the best, and as a bluesman, he's as real as they come."
Charlie Musselwhite today is as vital and creative as at any point in his long career. DownBeat calls him, "the undisputed champion of the blues harmonica." In addition to his always-busy schedule, he hosts a weekly radio show, "Charlie's Backroom," on KRSH-FM in Santa Rosa, California (streamed at KRSH.com Sundays at 10:00am PST). He considers himself a lifelong learner and is constantly perfecting his craft. With The Well, Charlie Musselwhite returns with the strongest, most intimate album of his career — a powerful, personal collection of songs. Musselwhite's blues, imparting his hard-won knowledge and working class wisdom, are a window into the deep well of his Mississippi soul.